Clients Tab
The tab "Clients" is only shown, if you chose "Windows authentication" during the database creation: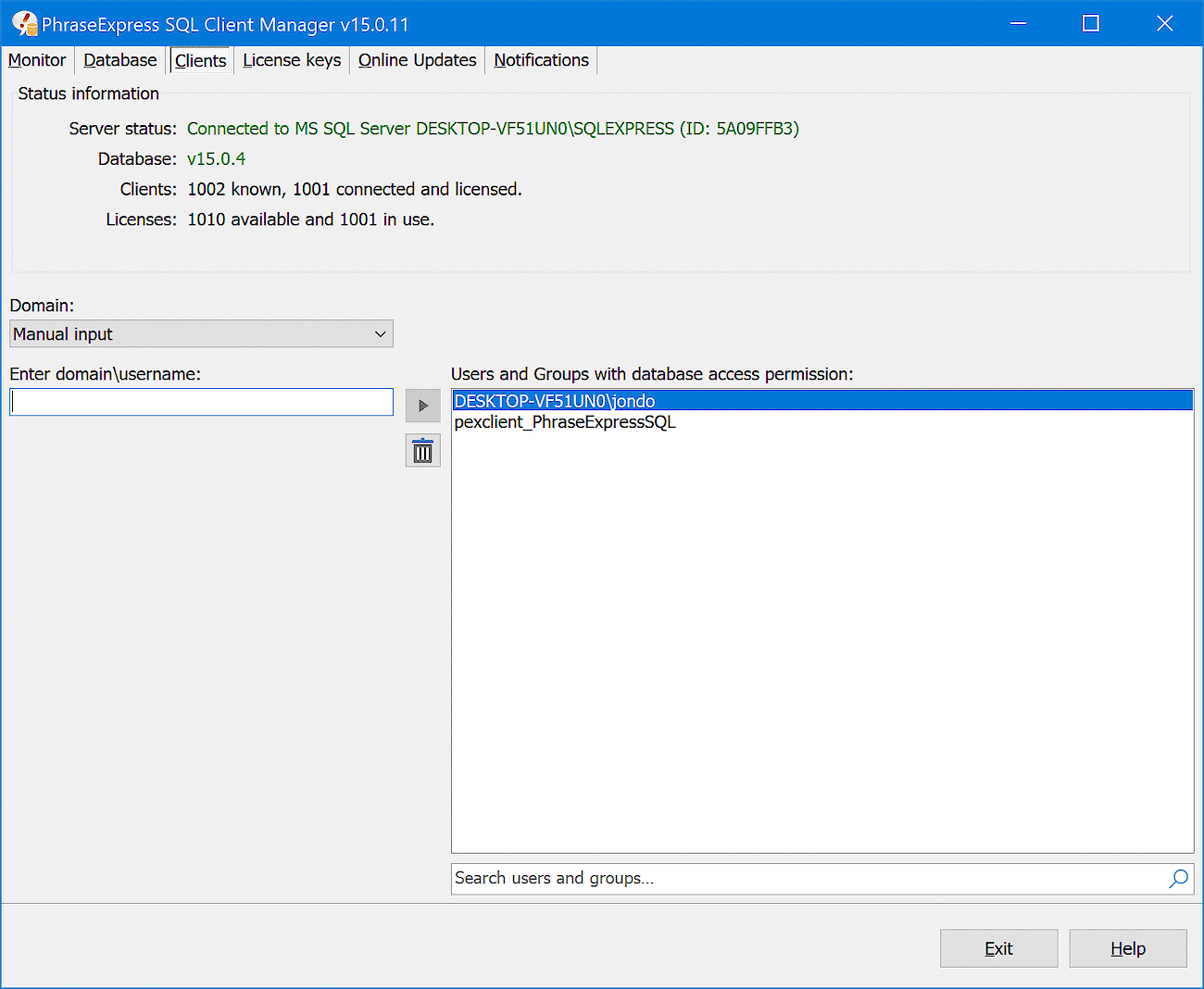 The left window side shows all users and groups as provided by the Windows ActiveDirectory service for the selected domain.
You can use the search box to pick specific users and copy them to the list on the right that contains all users allowed to connect to the SQL database.
Users with granted access permissions are green-colored in the left-hand list.
You can revoke access rights from selected users from the right-handed list with the Delete / Backspace-key or by pressing the Arrow Left-button.