User interface
The PhraseExpress client user interface consists of the menu bar icon, the phrase menus and the main program window.
Menu bar icon
After launching PhraseExpress, the PhraseExpress speech bubble icon is shown in the top-right menu bar: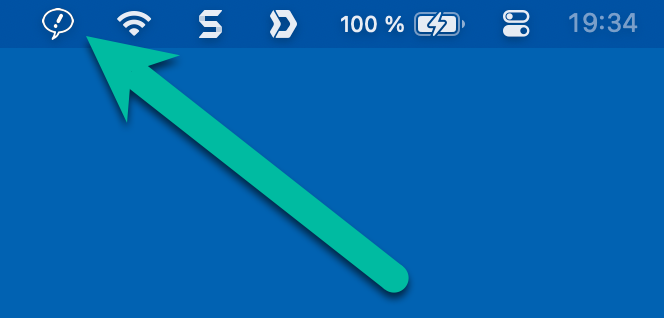 This icon is your main access to PhraseExpress:
Phrase menu
The phrase menu provides instant access to your phrases: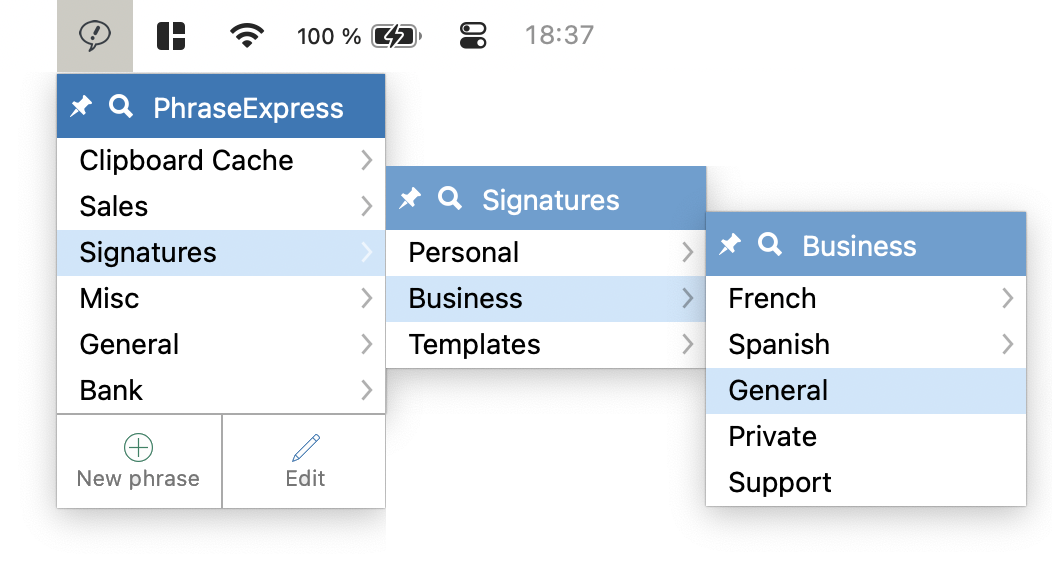 To open the phrase menu:
Left-click the PhraseExpress menu bar icon to show all phrases, beginning from the root level.
Press the customizable phrase menu hotkey ALT + SPACE .
To discard the menu, press ESC or click anywhere outside the phrase menu.
Items, that are restricted to specific programs or users may not be visible in the phrase menu.
To find an item in the phrase menu:
Without any additional click, start typing any part of the description to narrow down the menu to items matching your text input.
Use the Arrow-Down/Up keys to select the next/previous item.
Press Page-Up/Down or the mouse scroll wheel to scroll through the menu in larger steps.
Press Home - or End to jump to the very first or very last item.
Press Arrow-Right -key to jump to and open the first subfolder. To return to the parent level, press Arrow-Left .
To insert the selected phrase:
Click the phrase.
Press the customizable confirmation hotkey TAB .