New features in PhraseExpress for Mac
Learn more about the new features of the latest Text Expander version for Mac.
Mojave Support
PhraseExpress v3 supports the latest macOS version:
Dark Mode support.
Brand-new user interface icon set.
Easy access to all macro functions.
Extended notary validation.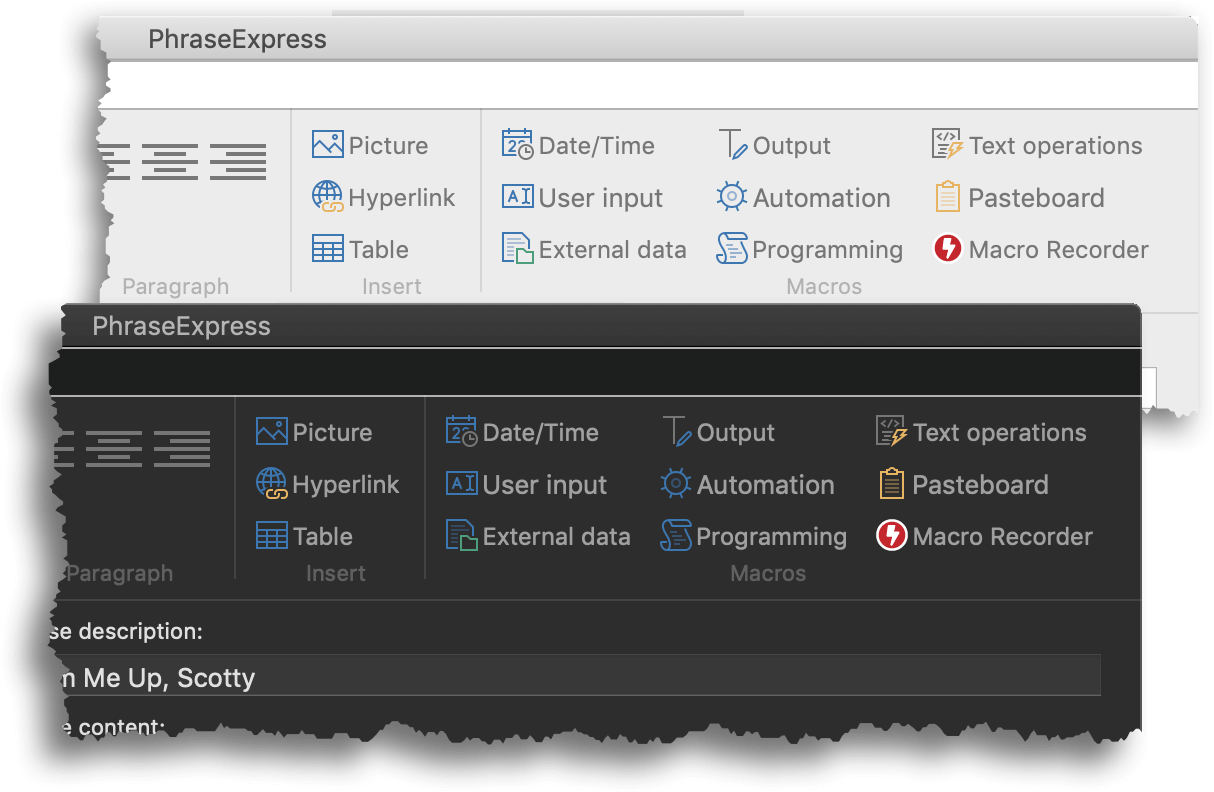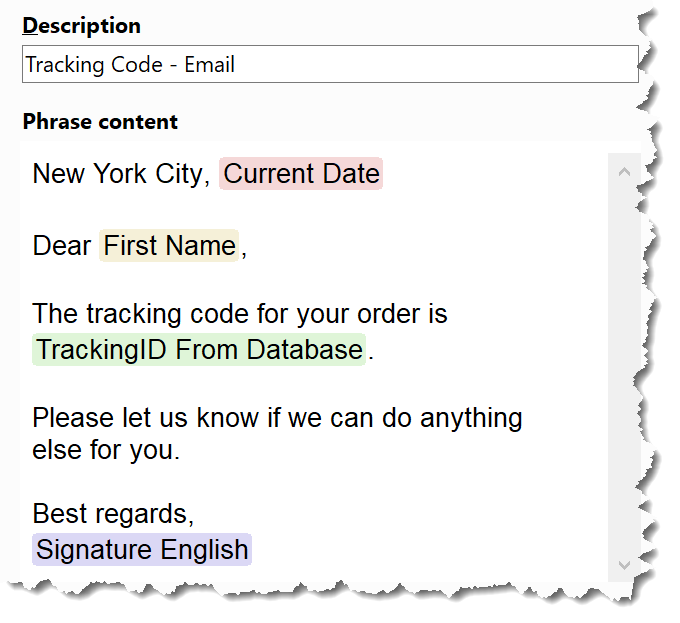 New lightweight macro syntax
You can now create macros without cryptic code.
Slick macro tokens instead of clunky macro code.
Better readability of your phrases.
Macros can be moved easily with drag & drop or copy & paste.
No programming skills required to create powerful macro functions.
Forms adapt as-you-type
Fill-in forms now dynamically display/hide input sections based on your input.
Benefits
Slick forms, that show only the fill-ins you actually need.
Intuitive, dialog assisted data entry.
No programming or quirky "if-then-else" formulas required.
Drop-dead simple to create. Promised!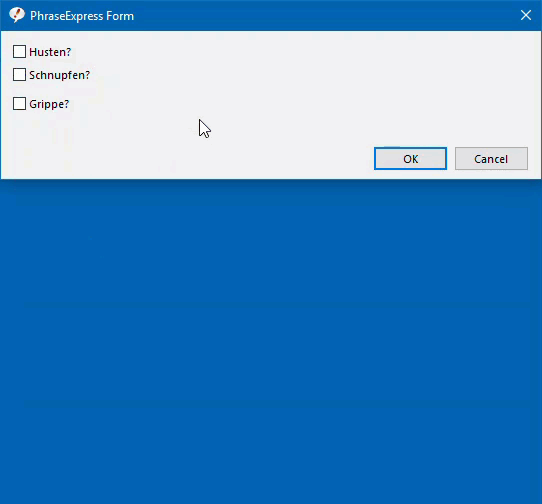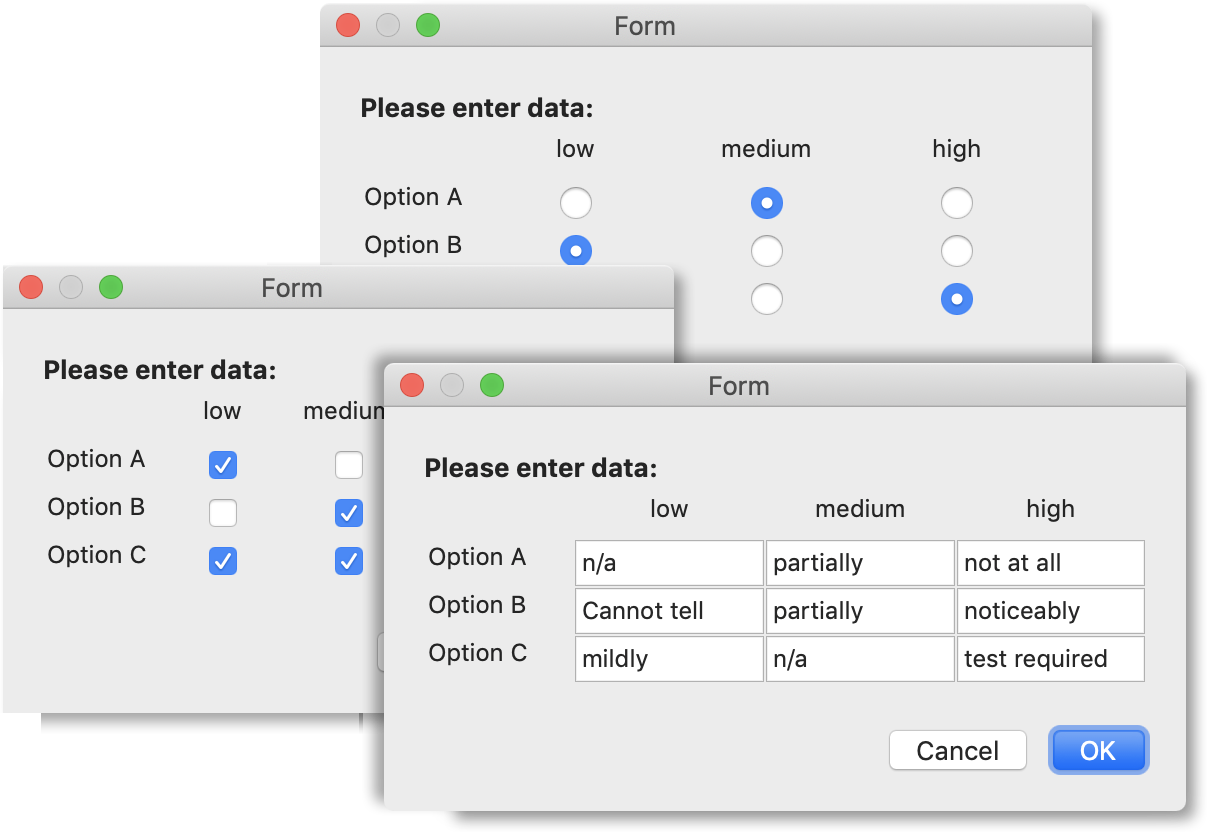 Tabular Forms
Forms can now include tabular input with radio buttons, checkboxes or text input.
Macro Recorder support
PhraseExpress v3 can integrate the new Windows/Mac automation software "Macro Recorder" to playback repetitive tasks.
Automations can be triggered by hotkey or autotext.
Macro Recorder macros can be organized in the phrase tree structure.
Macros can be shared with other users.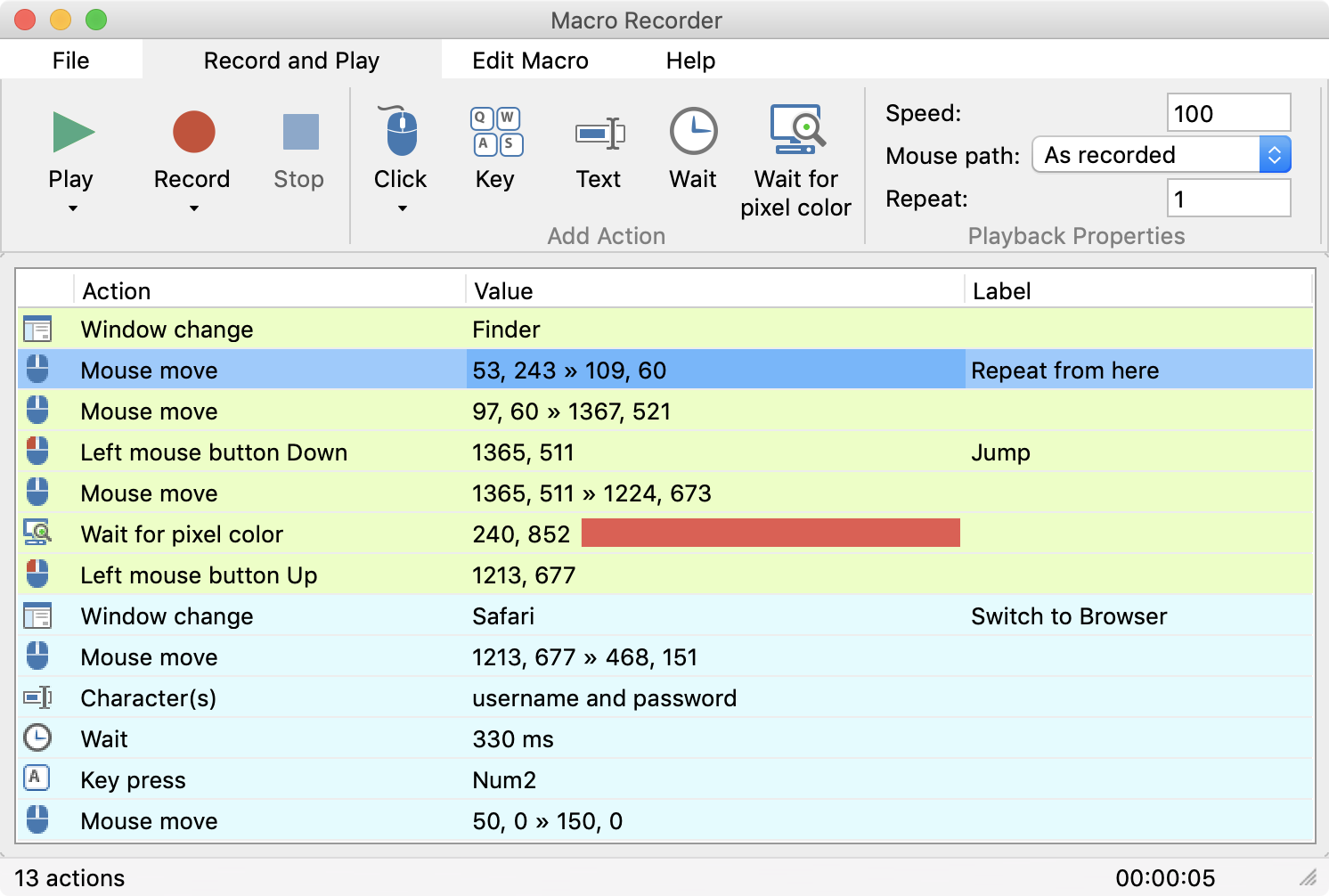 AI-based Language Translation
PhraseExpress supports the AI-based paid service Deepl to translate any text into English, German, French, Italian or Polish language.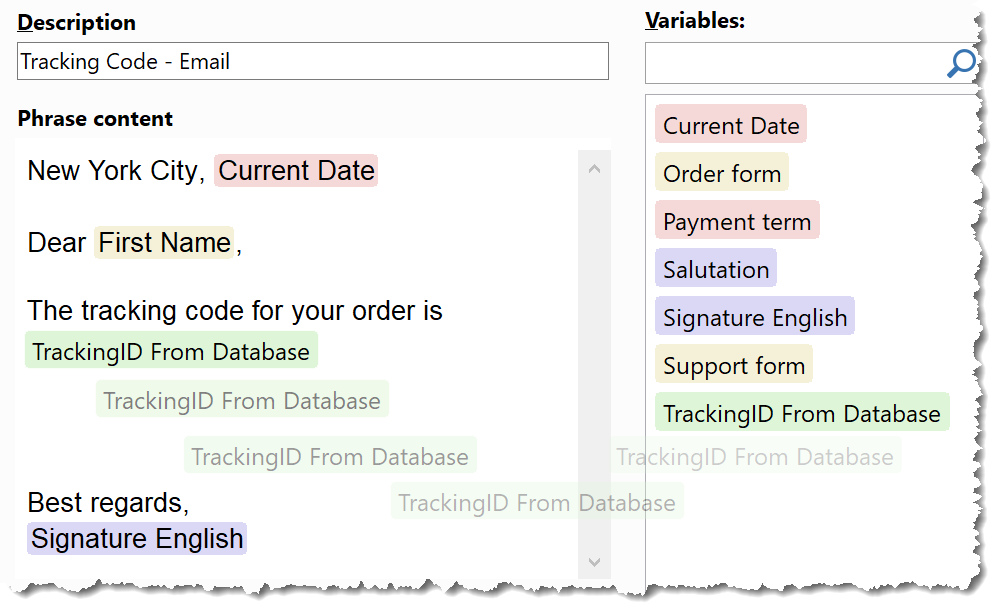 All macros in one place
Macros can now be used in multiple phrases without recreatign them over and over again.
It's as easy as 1-2-3:
Drag & drop a macro you wish to reuse in other phrases into the new variables manager.
Drag & drop the macro into any phrase where you want.
Changes to the macro are instantly applied to all phrases using this macro.
Date Calculations
PhraseExpress can now calculate the number of days, weeks, months, years or work days between two provided dates.