Dynamic Templates
PhraseExpress is not limited to manage static boilerplate templates, but can insert dynamic and external contents into the phrases.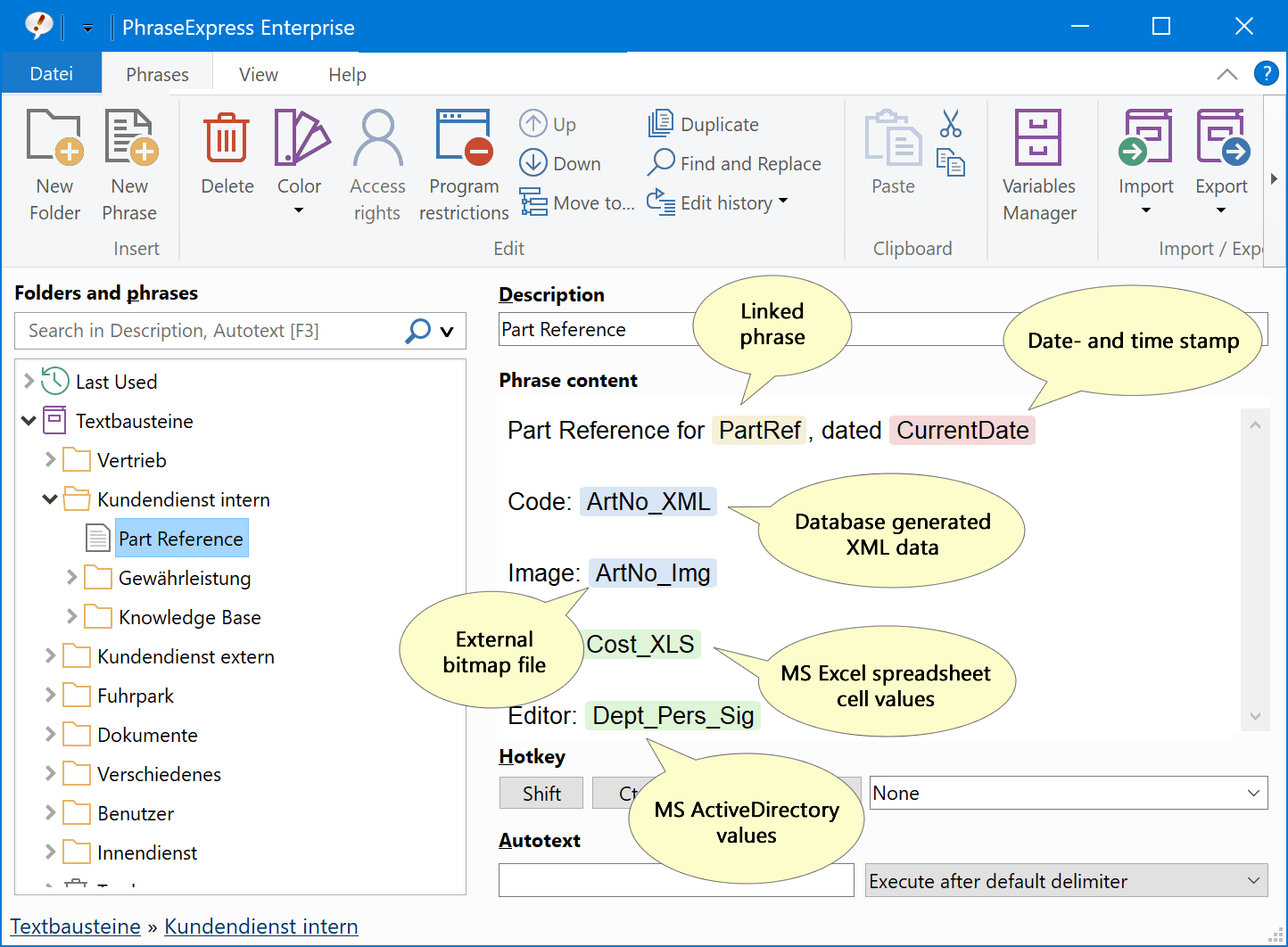 External Data
PhraseExpress can integrate external data from various sources into phrases:
External text/image files
Individual cells or cell ranges from Microsoft Excel files
Microsoft Microsoft ActiveDirectory Values
PhraseExpress loads & embeds the data dynamically at the time of phrase insertion.
Gender-specific Templates
The powerful macro functions can be used to let your text templates be automatically adapted to a specific gender. Depending on your choice, the text is output in female or male form.
The placeholders in the template are automatically replaced with the desired gender form.