Autotext in any Program
PhraseExpress can expand text abbreviations into words and sentences.
Works universally in any program and is not limited to MS Office.
The same autotext shortcut can expand different text depending on the target programs.
SmartComplete
No more memorizing abbreviations.
Simply start typing the beginning of a text and PhraseExpress narrows down matching auto-completions as-you-type.


Multiple Choice Autotext
The same Autotext can be associated to multiple phrases to create a multiple choice text.
Built-In Pocket Calculator
PhraseExpress calculates math expressions in any document, saving you from switching between a calculator and the text editor!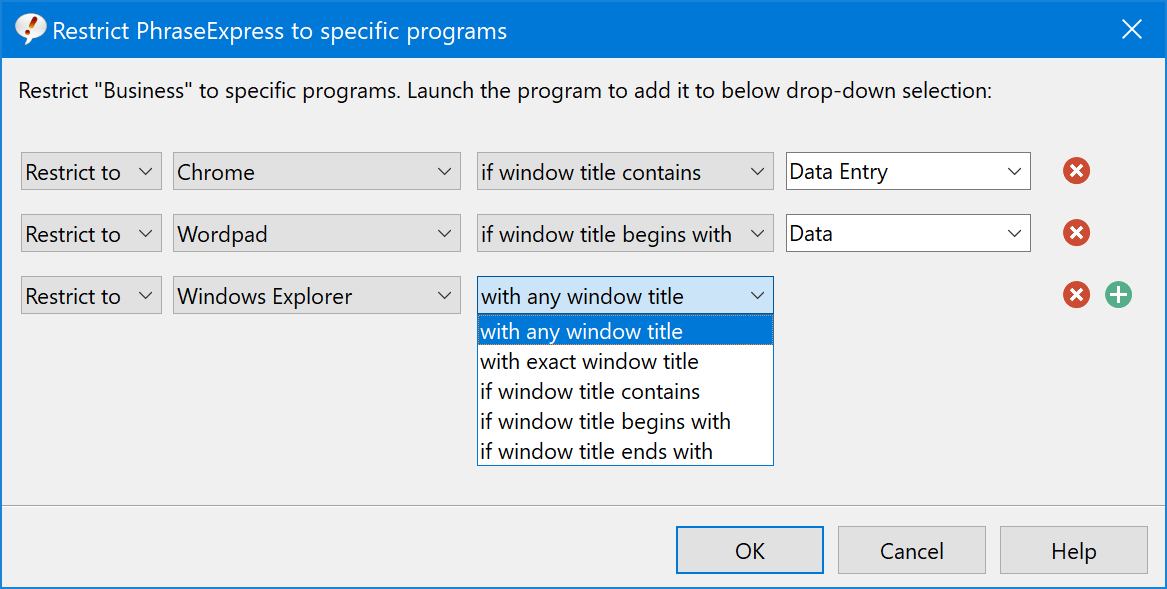 Restrict Autotext to specific apps
Autotext and hotkeys of any phrase can be restricted to specific programs.
The same autotext can have a different meaning in different programs.
If you do not want text replacements in specific applications, just exclude PhraseExpress from it with a press of a button.