Cloud Synchronization
PhraseExpress can sync your phrases in the cloud or with a NAS network drive – Whether you work on your PC at home or with your laptop on the road, your phrases stay in sync.
PhraseExpress supports synchronization with popular online file sync services (Dropbox, OneDrive, iCloud Drive, Google Drive, etc.) and self-hosted options, such as OwnCloud or Synology. Or even a simple network share.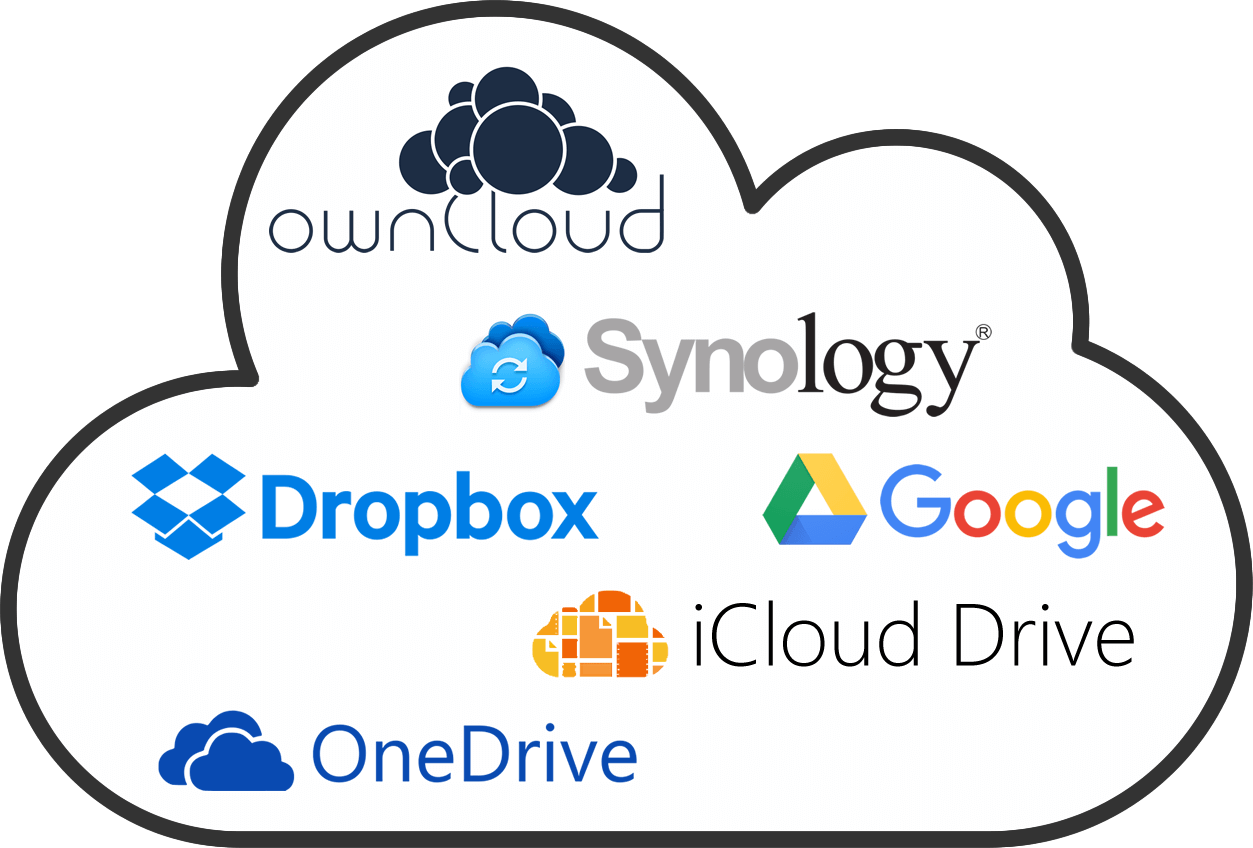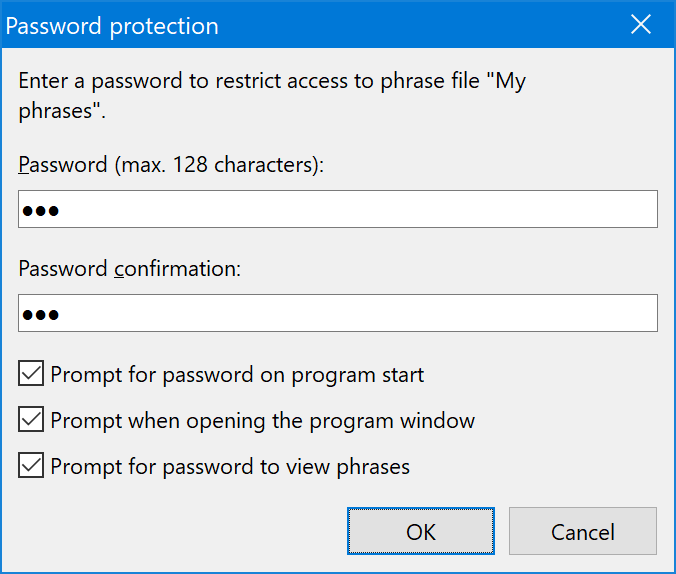 Password protection
The PhraseExpress Windows version can password-protect your phrase files to keep them secure on the internet.
The state-of-the-art AES encryption secures your data "end-to-end" before it is written to the hard disk or sent over the network.
Even if your cloud storage may have been compromized, your phrases stay safe.
Personal vs Shared Phrases
You can specify common phrases which are shared with other Windows and Mac users, while keeping any custom set of personal phrases private.
Read and edit rights can be configured separately by user, workgroup or domain.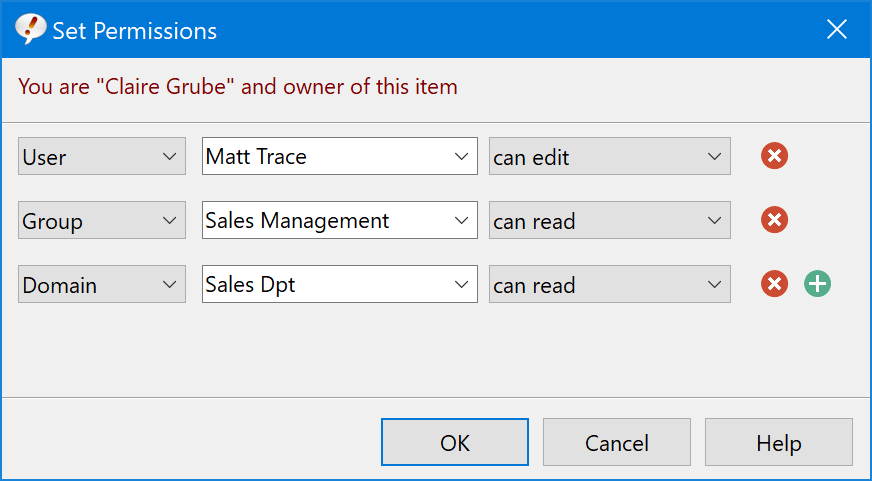 Cross-platform synchronization
PhraseExpress for Windows can sync phrases with other Windows clients, Macs and iPhones/iPads by using iCloud Drive.