Email Signatures Manager
PhraseExpress allows you to manage multi-language email signatures in corporate environments for use in any program: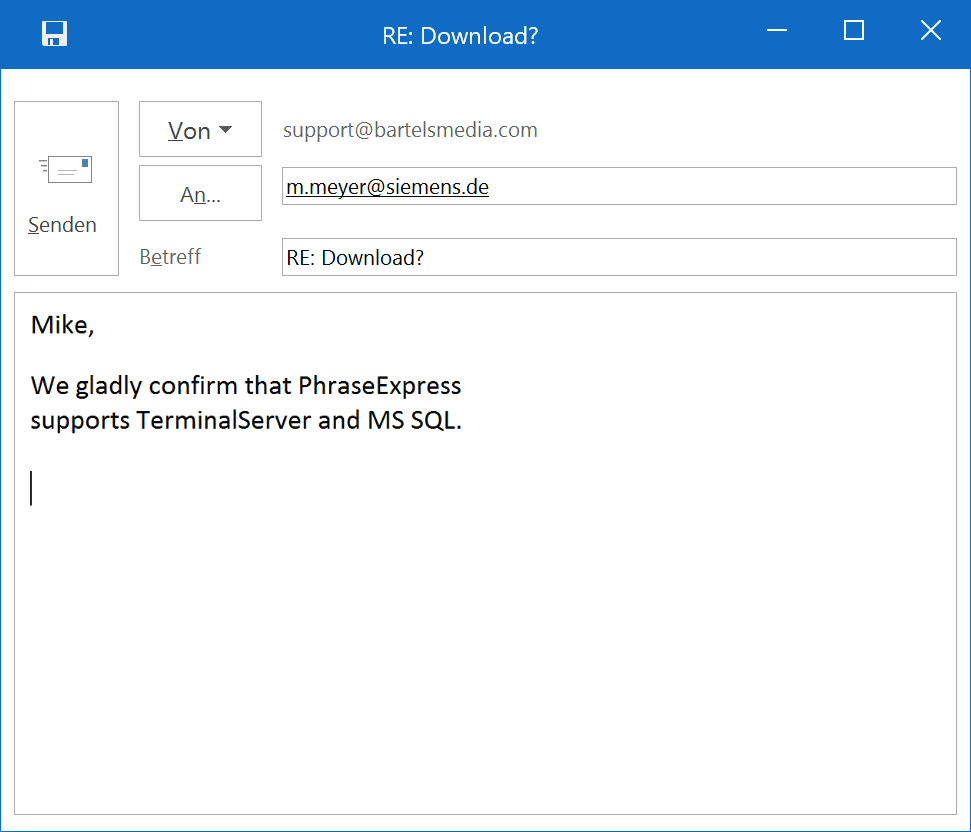 Email signature templates can be inserted into any target application.
Contact information can be retrieved from MS ActiveDirectory dynamically embedded.
Additional footer text can be included automatically, based on time or date.
The PhraseExpress Outlook Add-In can extract the sender email address, subject and body of incoming emails for advanced text automation.
PhraseExpress benefits
Central management of email signatures with a professional client-/server architecture.
Corporate-wide standard appearance for a consistent corporate identity.
Support for bitmaps (logos) and formatted text in the signatures.
PhraseExpress works universally in any program (MS Office, Outlook, Lotus Notes, Thunderbird, web browser, Gmail, etc.).
Customizable extra texts for individual users.
Random quotes or time-triggered additional text, such as Christmas greetings or to announce tradeshow appearances or special season offerings.
Available for Windows, Mac and iOS.