Text Expander for Windows
PhraseExpress for Windows can import TextExpander text snippets for use on Windows, Mac and iOS: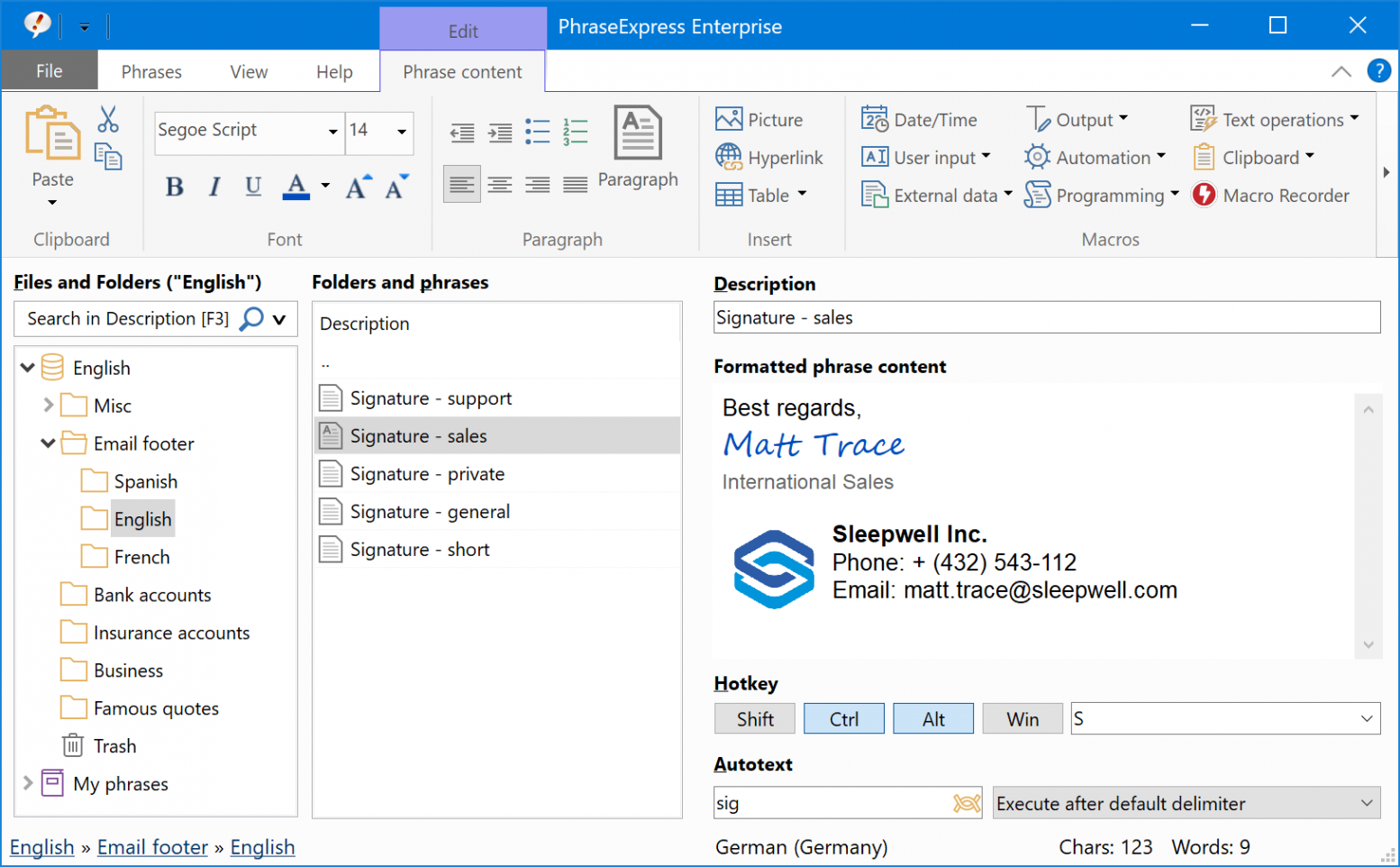 Instant benefits
No subscription - You own a life-time license with a single purchase.
No use of cloud services - You can keep your snippets on your own computers.
Cross-platform functionality
A selection of TextExpander's macro functions such as %snippet% to link and nest phrases, %fill% to add manual text input, keypress simulations and date/time stamps are converted into the PhraseExpress macro equivalents.
Disclaimer: 'TextExpander' is a trade mark of SmileOnMyMac, LLC and is not affiliated with us.