Experience the Breevy Alternative
Learn more why you may want to switch to PhraseExpress: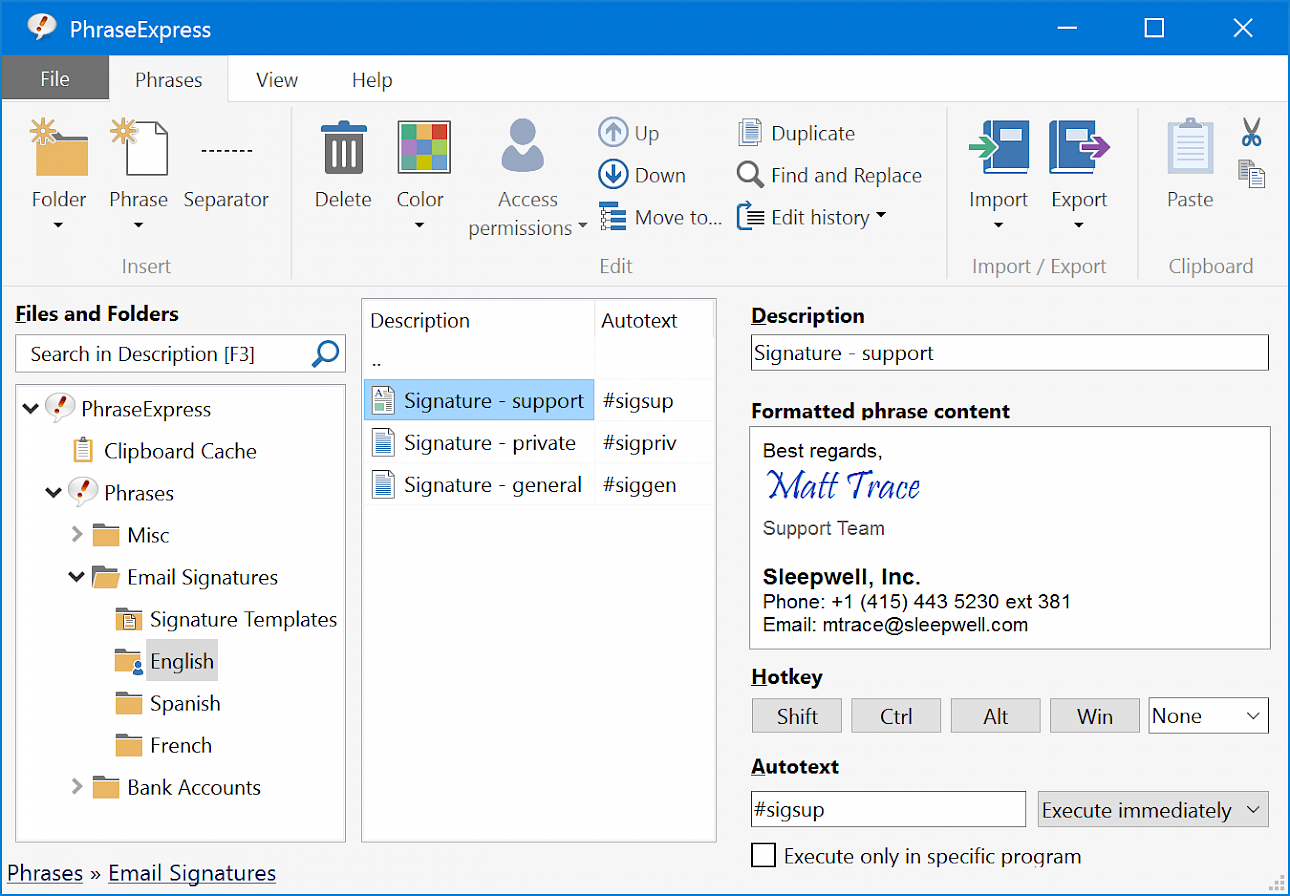 PhraseExpress Features
Support for formatted text, tables and bitmaps.
Compatible with Windows, Mac, iOS and Android.
Phrase sharing with client-/server architecture and SQL Server support.
Clipboard Manager for quick access to the clipboard history.
Create powerful macro functions without a single line of code.
Solid track record with more than 1.000.000 downloads.
Continued development.
Easy to switch
Get your Breevy data into PhraseExpress in a snap
We all hate boring tasks - That's why PhraseExpress can import your Breevy phrases, allowing you to check out the PhraseExpress benefits in an instant.