Getting started
Launching the App
On the home screen, tap the PhraseExpress icon to launch the App: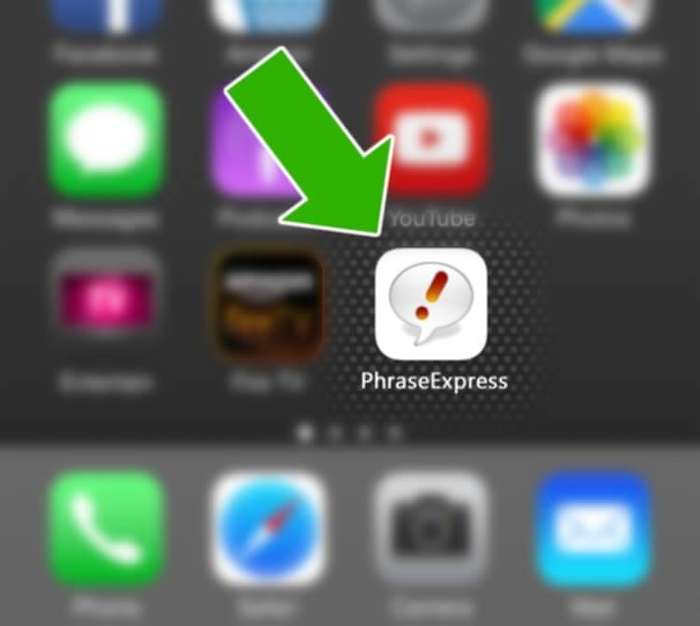 If you have many Apps installed on your device, you may need to swipe the home screen to the left or right to find the right home screen page where the PhraseExpress App has been placed.
The PhraseExpress App allows you to create and organize phrases in a folder structure. The App can also send phrases to the clipboard for use in other Apps.
The optional PhraseExpress keyboard enables you to insert phrases into any target App directly, without the need to use the App.
Activating the PhraseExpress keyboard
Press the globe key to switch between the installed keyboards: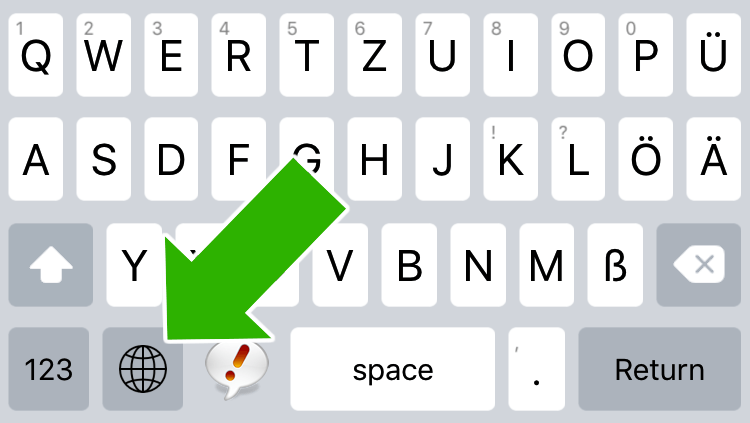 You can identify the PhraseExpress keyboard by its beautiful speech bubble left to the space bar.
If the PhraseExpress keyboard is missing, you may need to install it.